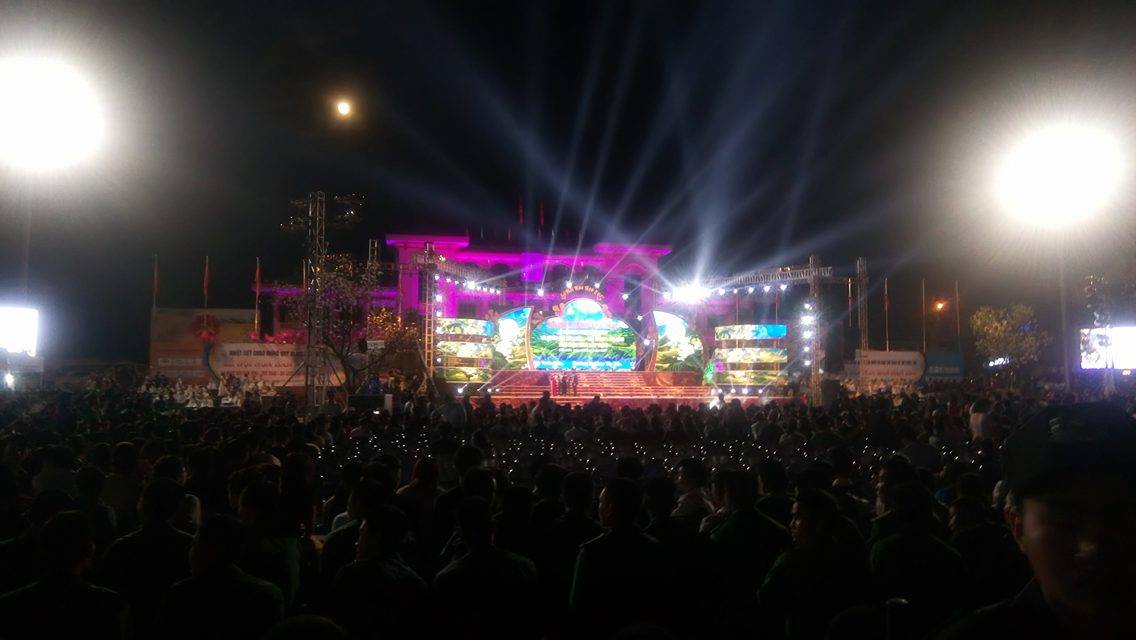 Ban flower Festval is the annual cultural activity of Dien Bien Province, since 2014 on the 60th anniversary of Dien Bien Phu Victory. This festival contributes to the preservation and promotion of cultural values of Dien Bien ethnic; advertising, introducing the image of Dien Bien in general and the image of Ban flower in particular- typical flower of Northwest Mountains and forests to people in the country and the international community.
With the theme "Colors of Tay Bac", festival in this year brings to the enterprise the opportunities to find and contact with partners, service providers in destinations in and out of the region, facilitating for Vietnamese to have many chances to get products for their tours. This festival attracted more than 28 units with 58 displays in provinces and cities nationwide.
Binh Dinh is a province which has abundant tourism resources, with many destinations, famous sights. With the effort to develop tourism into an important economic field of the province, Binh Dinh tourism industry always focuses on promoting the province's tourism at tourism event, festival inland and outland. Participating in Ban flower festival 2017 aims to attract and develop the Northern market to Binh Dinh, consolidating and building local destination trade with tourists throughout the country.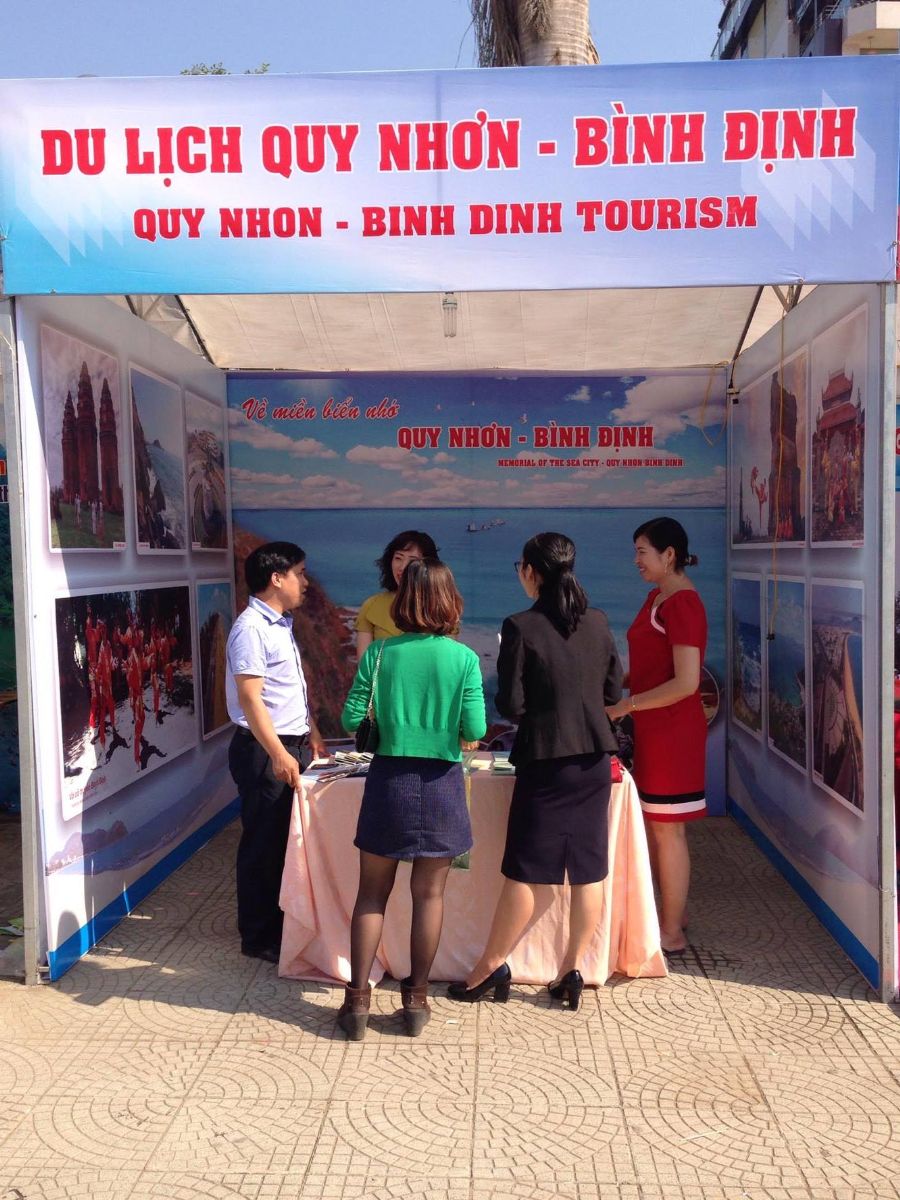 Tourists visit the booth of Tourism Quy Nhon- Binh Dinh
In the plan to promote tourism 2017, Binh Dinh Tourism Promotion Information Center (BTPI) builds a booth to promote the image of tourism in the province at Ban flower festival 2017 with the theme "Memorial of the sea city- Quy Nhon- Binh Dinh". The highlight of the booth is sweeping beach, the ancient Cham towers, the traditional martial arts…, impressed to tourists and partners. The booth of Binh Dinh province presents publications, materials and specialities, attracting around 800 tourists a day, finding out about tourism of Quy Nhon- Binh Dinh.