Beside Ghenh Rang, Xuan Van Mountain is 242m high, this is a wonderful place to have a good view over Quy Nhon city. To reach to the top, you must come in Ghenh Rang, go along with the road which is beside the beach to Quy Hoa. About 1/2 the road, you will see a small concrete road on the right, turn into there, prepare the tool to climb!
It's not difficult to reach to Xuan Van mountain because of rocky and concrete steps. There are over 2000 steps, every small distance is a rock with number you get. Try to reach to the top because good things is a wonderful gift for your tired
On the top, breathing deeply, you will feel pure air, peacfull landscape as melting in nature... Far across blue clouds and sea is curvy coast with blue water dispel the hot of summer.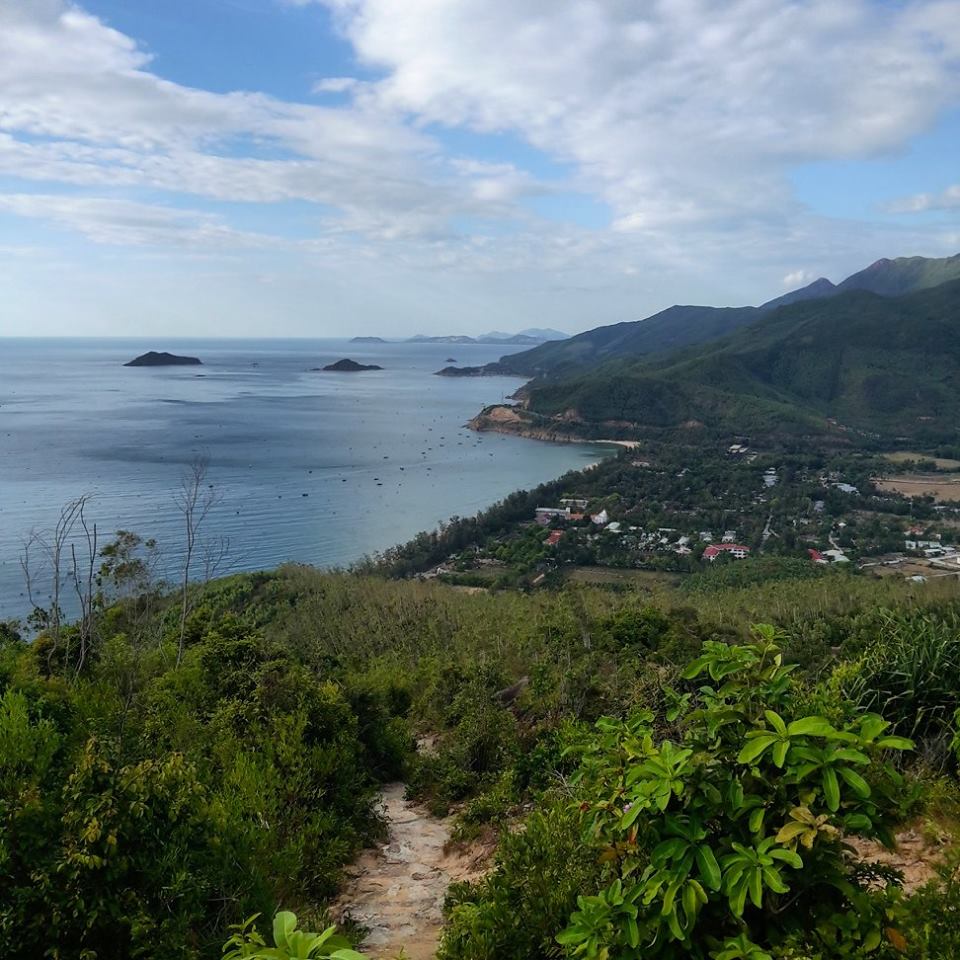 Quy Nhon city from Xuan Van Mountain
To see glorious sunrise, you must climb from early morning. Feeling tired be dispelled when the moment of sun comes from the sea. If you want to live in peacfull nature, bring some foods, drinks... and sit under a tree to watch the beauty of Quy Nhon city.
Sunrise in Xuan Van Mountain
Tips to have safe cilmb
- Follow weather forecast: if the weather is bad, back and stop climbing.
- Training exericise: walking, jogging before climbing .
- Suitable clothes: choose bigger clothes, professional shoes to climb.
More over, should eat enough nutrients, supply vitamins, water, and good sleep to have good health. People with heart disease, blood pressure, respiratory, should not try their best.
And of course there is a phone or a camera to record beautiful moments, is it right?