From Quy Nhon city to the North, following 1A National route about 25km, we come to An Nhon Commune. This is not only Champa Kingdom from the early of XI to XV century, but also the land of many traditional craft villages which serve for Kings and relatives such as: weaving cloth, metal forge, copper casting, wood carving, ceramic... From 1A National route about 5km, turn left to a small path, tourists will see Fairy Wings Tower on the hill. The tower is a constructions which is combination of religion and history, worshipping Y Na Goddess. From the shoulder of tower, it looks like the fairy wings are flying so people call it Fairy Wings tower. Besides the name Fairy Wings, French called it Brass Tower (Tour de Cuvre).
The tower is popular architecture of Cham culture. Cham people is master in carving stone and brick, that showed clearly in Fairy Wings tower which relive activities of Cham people at that time. The tower is centre of ceremony of Cham people in the region, be built by the model of Indian tower, but it is smaller and local specific. The tower was built in a high hill by the symbol of Meru Mount in Indian religion, showed the central symbol of universal - the convergence of the gods.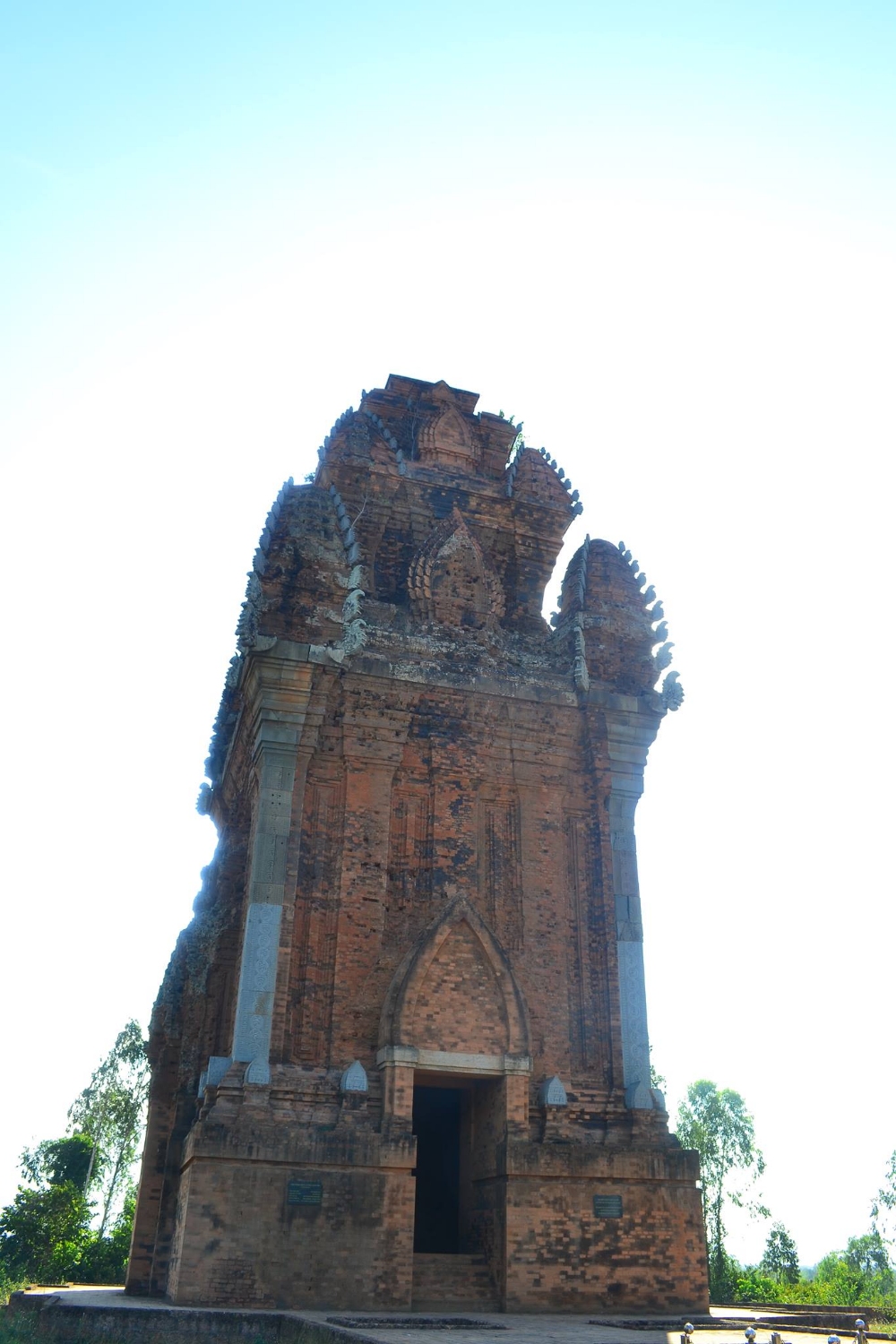 As many Cham Towers as Binh Lam, Thu Thien Tower, Fairy Wings Tower was built just a single tower. But every tower is an art work, not copy each other. Fairy wings tower is an alternative category of Bình Định architecture: high gate, narrow shape from the main gate to fake gate, the wall is made by vertical tracks. The corners make Fairy Wings Tower a luxury, mystery beauty.
Different from many Cham Towers, fairy wings tower was decorated to perfect level. From the gate to curvy pattern layer, make the tower an elegant, majestic, superficial beauty. Through the architecture of Fairy Wings tower, we can see the creative of Cham artists, they sent their souls to the carving pattern which they made, so it was less religious tolorance